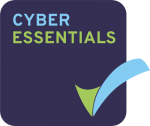 Get in Touch
If you have any questions about our rugged LCD's or the services we provide, then please use the contact form below. We try and respond to all enquiries within 24 hours (Monday to Friday).
GDPR Compliance 2018
Bluestone Technology Ltd. collects personal information when you provide your contact details, enquire about our products or ask for a quote or place an order for our products or services. The purpose for us holding this data is it allows us to form a sales 'contract' with you. We will use this information to provide the products/services requested and maintain accurate records.
We may from time to time send marketing e-mails and flyers/brochures to you and we do so as we believe that this is in our legitimate company interest as well as your legitimate interest. Our marketing material will be educational i.e. provide you with information about events and new & existing products/services. You can opt out of our marketing at any time. Bluestone Technology Ltd. will not share your information for marketing purposes with third parties. For more information explaining how we use your information please see our Privacy Policy.