Bluestone is delighted to have been chosen to supply its rugged Projected Capacitive (PCAP ) touch monitors to the Steamship SS Shieldhall.
The "Shieldhall", based in Southampton, is unique as a time capsule providing a working example of steamship machinery both above and below deck, typical of the cargo and passenger ships that plied the oceans of the world from the 1870s until the mid 1960s, by which time they were all but extinct. The ship is of special interest as she is built on the classical lines of a 1920s steamer with a traditional wheelhouse; the hull is of riveted and welded construction and this unusual feature is representative of the transitional phase in British shipbuilding when welding took over from riveted practice.
The hull has a slightly raked bow and cruiser stern. The teak decks and emergency steering position aft add to the classic effect. Shieldhall was effectively obsolete mechanically at the time of her launch having steam machinery representative of the late 19th century at a time when the diesel engine was coming into its own.
The corrosive and often harsh environment of the ship that is exposed to the elements required a rugged, waterproof touch screen monitor for their education visitor display.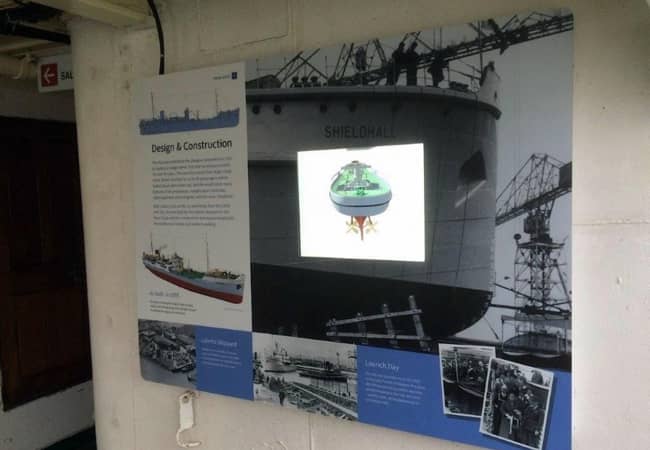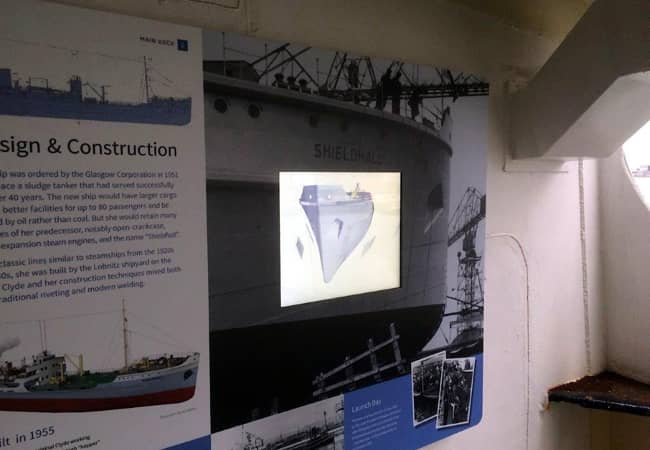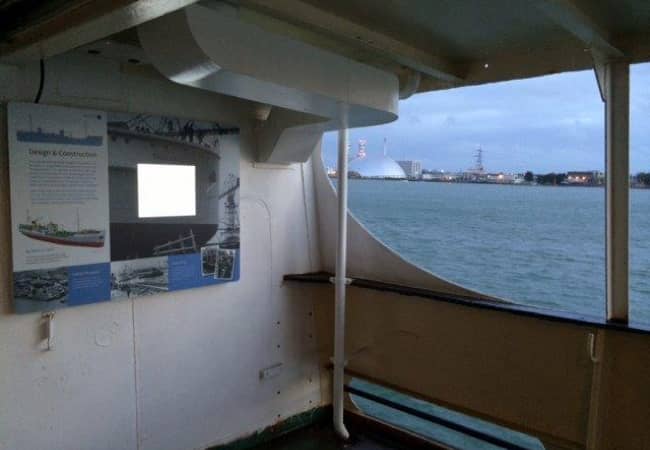 Its flush front glass, its modern & stylish good looks ensured they the display looked great when fitted flush with an information board surround. Ruggedly designed for extreme environments, solid construction, hard anodised finish, vibration & shock isolation and sealing levels up to IP67 ensured the PCAP display was more than capable of dealing with what the British weather and hundreds of enthusiastic visitors could throw at it.
To find out more about Bluestone's range of the SS Shieldhall, please visit:
Can't find what you are looking for? Please call us on: 01752 862436