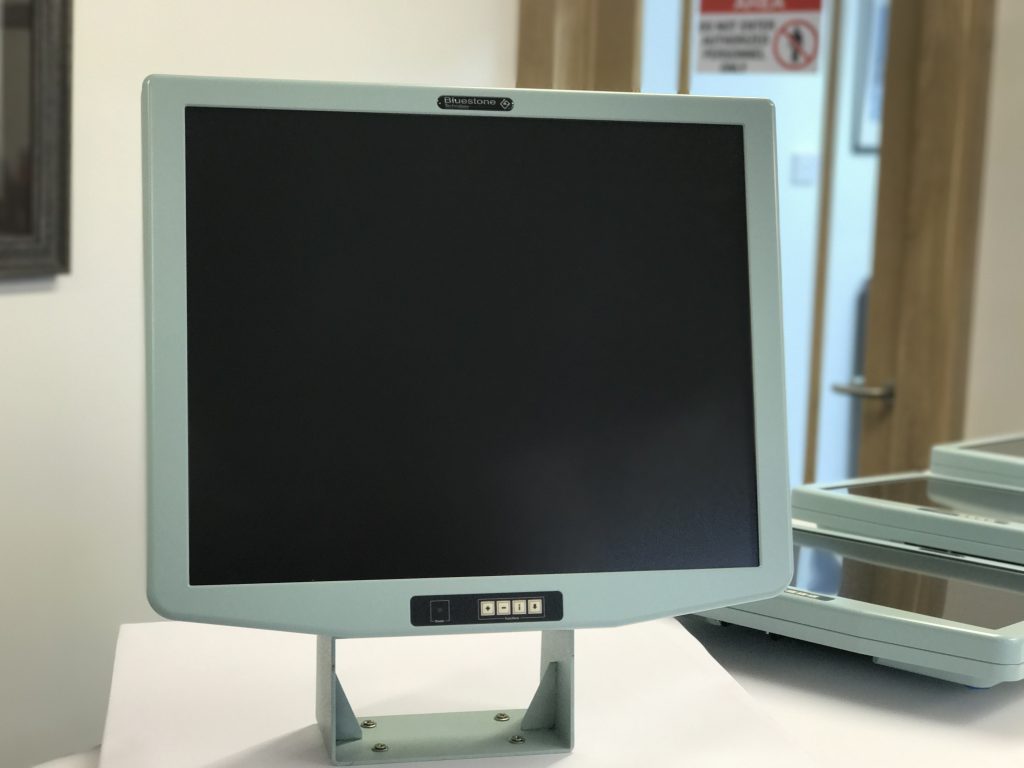 We were asked by BAe Systems if we could supply a monitor to replace some old 18.1" monitors that were now obsolete and unsupportable on a Royal Navy Amphibious Transport ship under refit in Devonport.
After an initial  investigation it was determined that one of our 19" Titan monitors would be highly suitable, and gave the additional advantage that the original welded steel housings the old monitors were fitted into could be discarded saving significant space and giving a much sleeker and more modern look to the final ops room installation.
During subsequent discussions we were also asked if it would be feasible to modify our monitor design to allow the use of the existing desk stands which we were able to do relatively simply.
The final version was painted in light admiralty grey paint to match the old stands allowing a seamless installation.
This new customised version of our well proven 19" Titan monitor was designed manufactured and successfully delivered to our customers requirements within a very short timescale and was delivered by us directly to Devonport Dockyard for installation.