Airborne Surveillance Application
We were approached by a client looking for a specialist version of our 15" Poseidon touch monitor.
He was looking for a fully ruggedised, IP65 sealed touch screen monitor, with a high brightness display suitable for use in an airborne surveillance application on board a variety of different platforms.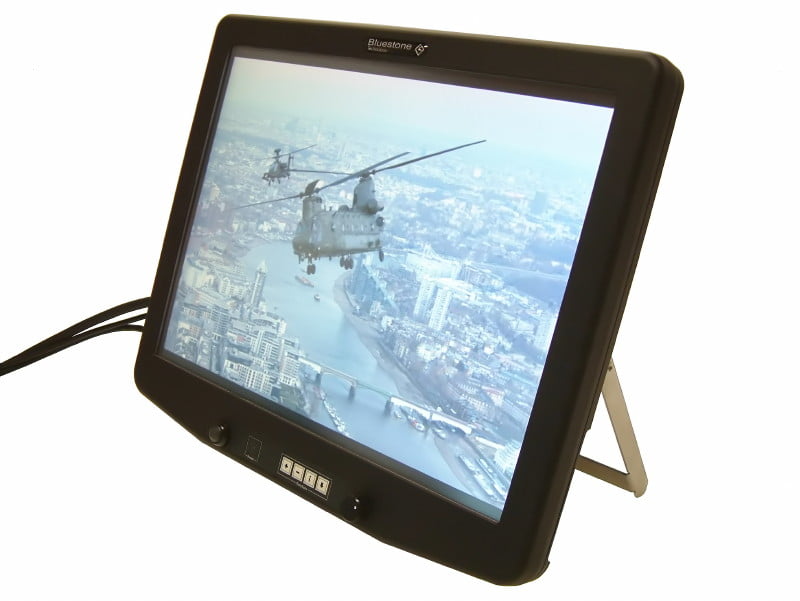 In this application light weight was a key requirement along with the ability for the operator to connect various USB peripheral devices locally into the monitor. To enable this, a custom version of our well proven 15" Poseidon was designed to reduce the size and weight of the monitor and to incorporate a USB hub inside the monitor. This unique feature allows connection of a USB headset or data stick / remote hard drive directly into the monitor, via a sealed USB socket, which is then connected back to the host system via a USB 2.0 connection.
The final version was extremely light at 4.2Kg and also included a simple light weight flip down stand to allow the unit to be deployed as a free standing unit when required or can also be mounted from the rear 100mm VESA mounting point using a commercial mounting bracket .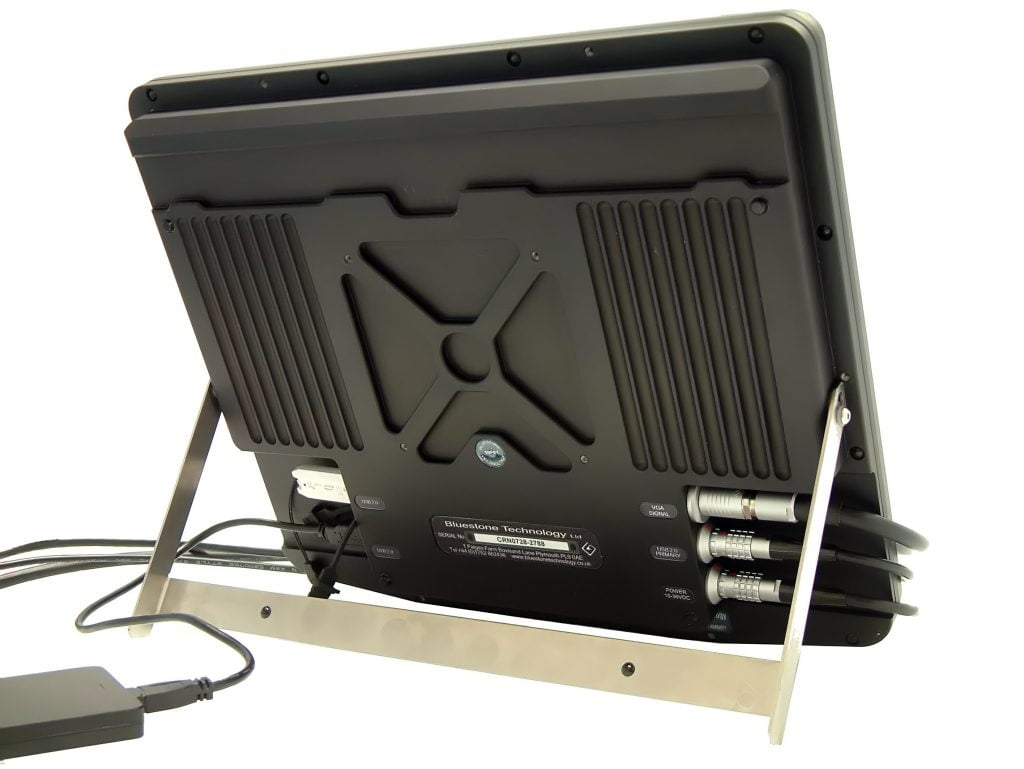 Custom cables were also produced to enable a simple integration by the end user.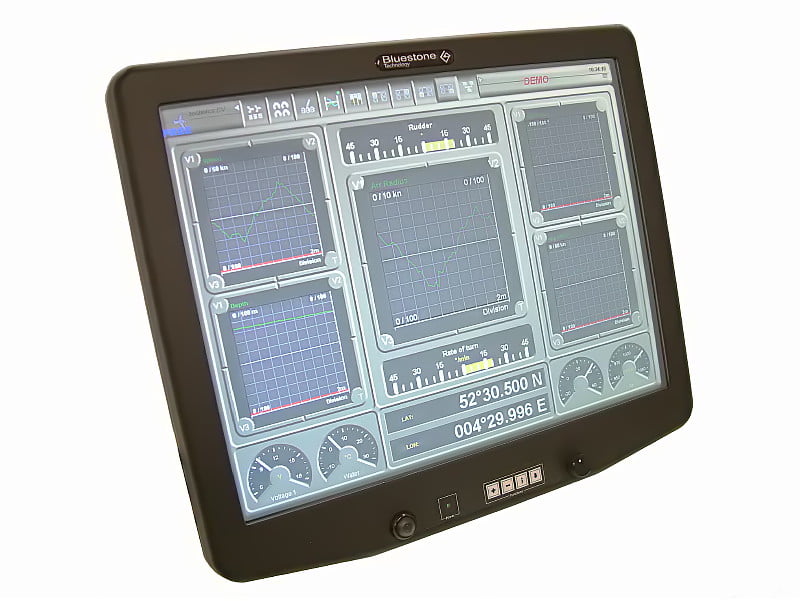 ---
Please
contact us
to discuss your particular requirements for rugged LCD monitors and accessories.